A blind beagle has become a global social media star since forming the cutest band ever with his human sister. The music-mad pup plays the piano and howls along with his bandmate, loving life despite his loss of vision.
Eight-year-old rescued beagle mix, Buddy Mercury, lives in Long Island, New York, with Laurie and Glen Wolfe and their 5-year-old daughter, whom they affectionately call the pup's "Lil Sis." Laurie, 41, and Glen, 42, adopted Buddy in April 2016 from an animal shelter based in North Carolina after he was found as a stray. They welcomed their daughter the following year.
"He's always been a part of her life. It's been a really sweet relationship to watch," Laurie told The Epoch Times.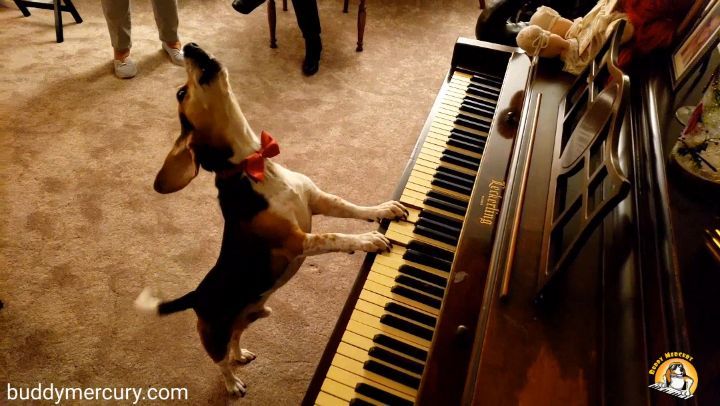 Just three months after adopting Buddy, Glen was watching TV when he heard the piano start to "play by itself." His jaw hit the floor, and he took out his phone to capture the magic: Buddy was playing the piano.
Buddy first started "singing" in response to sirens from the nearby fire station, and soon he was making music multiple times a day. "It became part of his routine, and he's really very happy when he plays because his tail is always wagging when he's at the keys," Laurie said.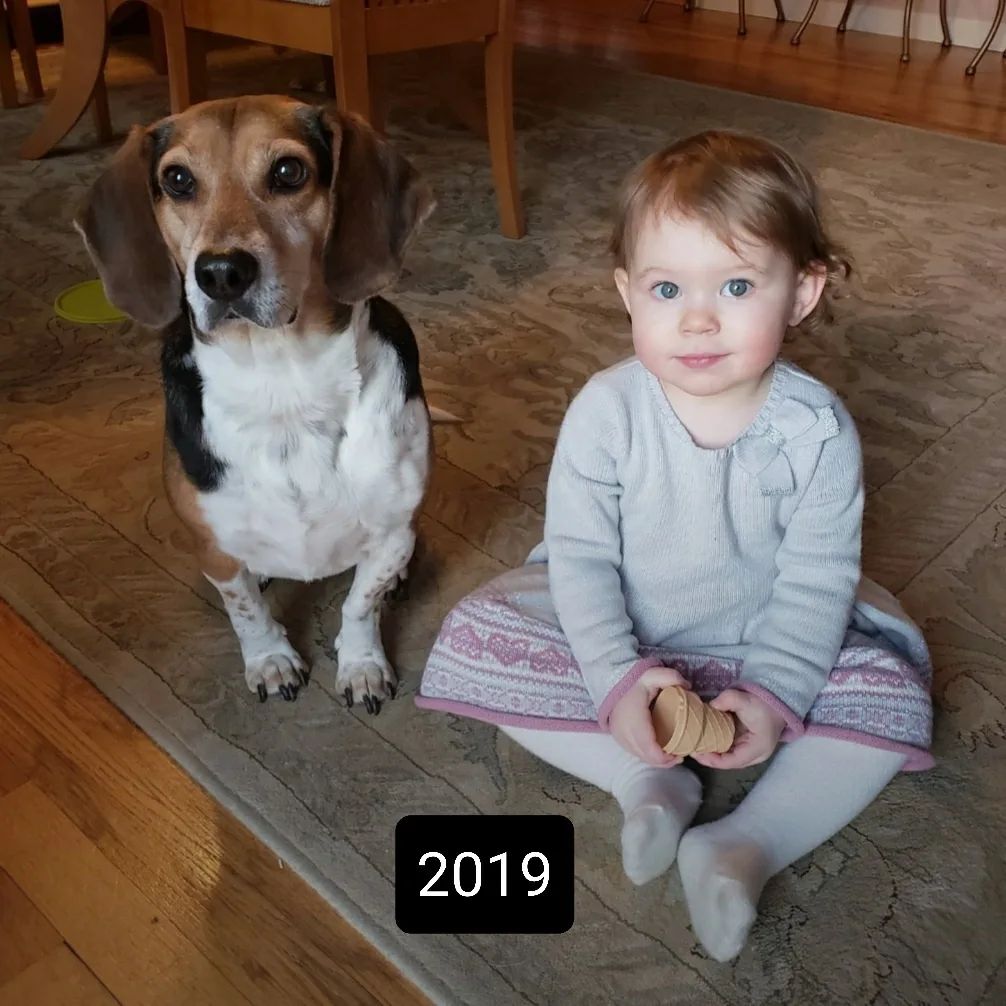 Glen, a professional drummer, recalled one of their first viral videos. "Lil Sis ran into the room with the guitar. She was excited. Buddy was looking out the window, and I just couldn't believe what happened next. … It was a magical moment, just unforgettable," he said.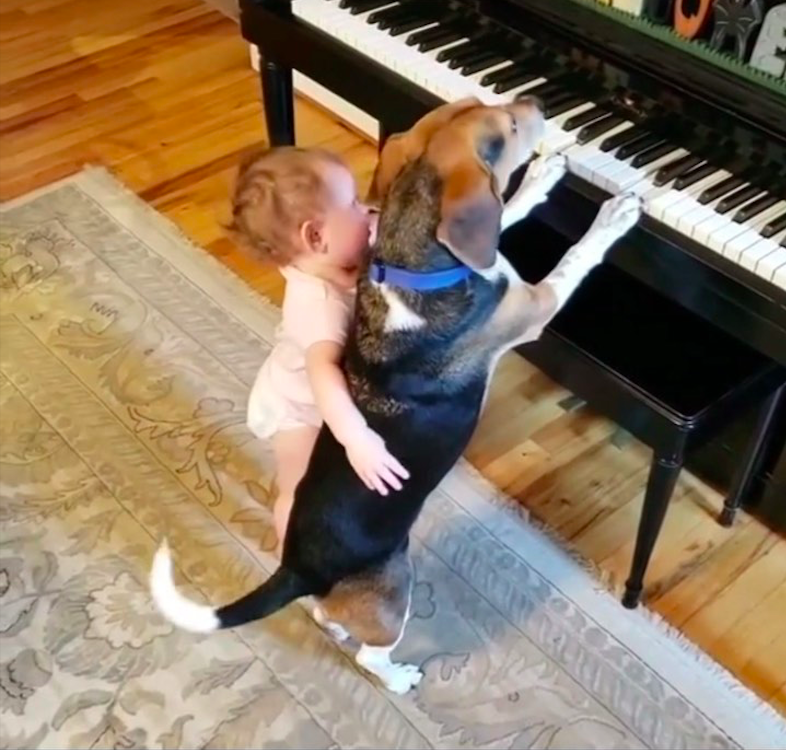 Watch the videos:
It was summer of 2021 when Laurie and Glen noticed a problem with Buddy's eyes. Their vet referred them to a specialist who diagnosed progressive retinal atrophy, an inherited condition that meant Buddy would lose his sight completely.
"We were very, very heartbroken," said Laurie, who grew up with dogs. "But thankfully, on a happy note, [the vet] said to us that it's going to be most important for Buddy to stick to his routine. She said part of his routine is playing the piano, and through our tears we were smiling."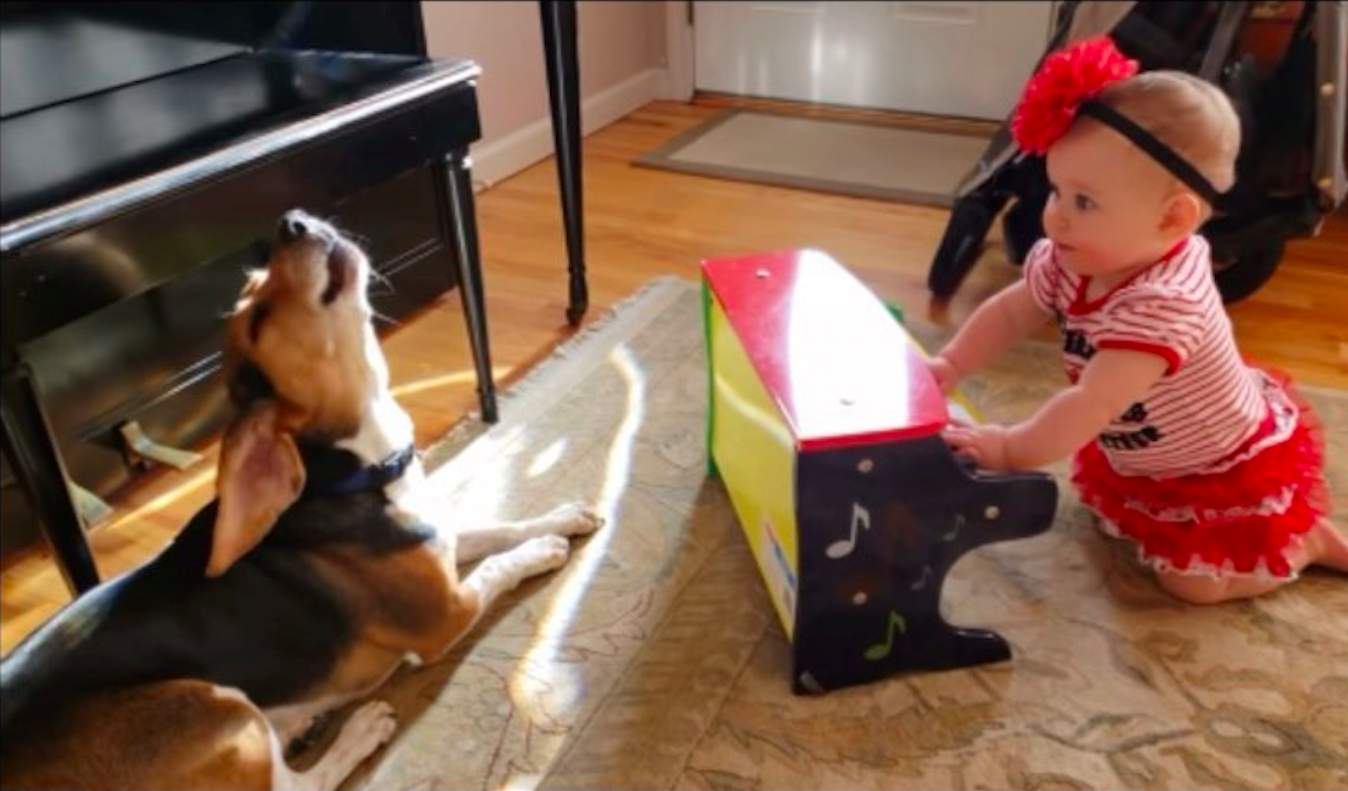 Laurie and Glen keep Buddy comfortable by administering eye drops, and, while the beagle "bumps into things here and there," he's still very independent. Laurie and Glen have pledged not to adopt any more animals while they help Buddy adjust to life without vision.
The couple's little daughter, who loves singing, and their piano-playing Buddy now make a perfect musical match.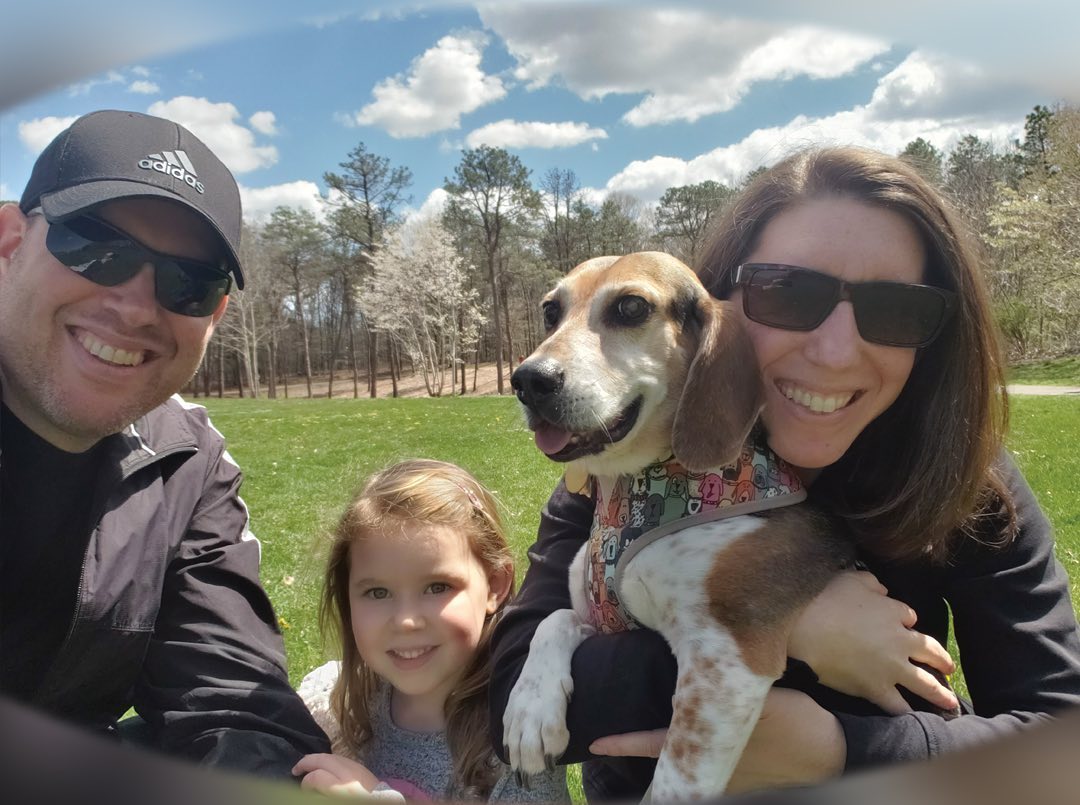 Their adorable family band has also become a way for the couple to spread the message of animal adoption. They bring Buddy to community events, fundraisers, and interviews, where Buddy is always happy to perform in return for treats.
"We haven't quit our day jobs, but could that happen in the next couple of years? I do think it could. … There's a lot going on in the world, but I think that there's no better cure for whatever is hurting someone [than] choosing to rescue an animal."